ABOUT US
A small, family-run company, we're dedicated to helping UK homeowners rid their properties of unsightly and potentially dangerous damp problems.
We may not be a large company – but we're a force to be reckoned with against damp across the whole of the UK and beyond.
What's the secret to our success, you ask? Well, that would be telling! Although, we can share that we are all guided by the same principle:
To create and maintain a permanently dry and healthy indoor climate for our clients, and to do so cost-effectively, with the minimum of inconvenience.
We believe passionately in the quality of our product and our workmanship, and we are uncompromising in our commitment to customer satisfaction.
Following extensive independent laboratory testing, the Schrijver System received its official patent in 1988. Since then it has been installed in over 25,000 homes
across Europe and continued to go from strength to strength. In 1997, Frank Schrijver brought the company to the UK, where it was met with widespread acclaim. It
even won the Chamber of Commerce Best British Enterprise Award in 2002.
Today, Frank Schrijver Ltd continues to install the same simple yet effective system into a range of homes across Europe. To date, the Schrijver System has created a
dry and safe environment in over 25,000 homes. Will yours be next?
Guarantees are not insurance backed.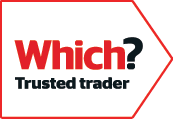 Endorsement relates to installation service only.